After I covered the best games you can play on your Steam Deck and the best JRPGs for Steam Deck, I've been testing games in another favorite genre of mine, fighting games. Over the last decade, PlayStation and Steam have become the best platforms for fighting games, and many of the best in the genre run brilliantly on Steam Deck.
I own loads of fighting games on Steam, and have been playing them over the last few weeks on Steam Deck for this feature and to play online with friends. In no particular order, here are our picks for the best of the bunch. I will note when a game has been officially "Verified on Steam Deck" by Valve and comment on how those untested by Valve still run well when applicable in this feature with minor tweaks if required. It was difficult narrowing this selection to just 10, but here we are. Hopefully this helps you find some great fighters to play on your Steam Deck.
Guilty Gear Strive ($59.99)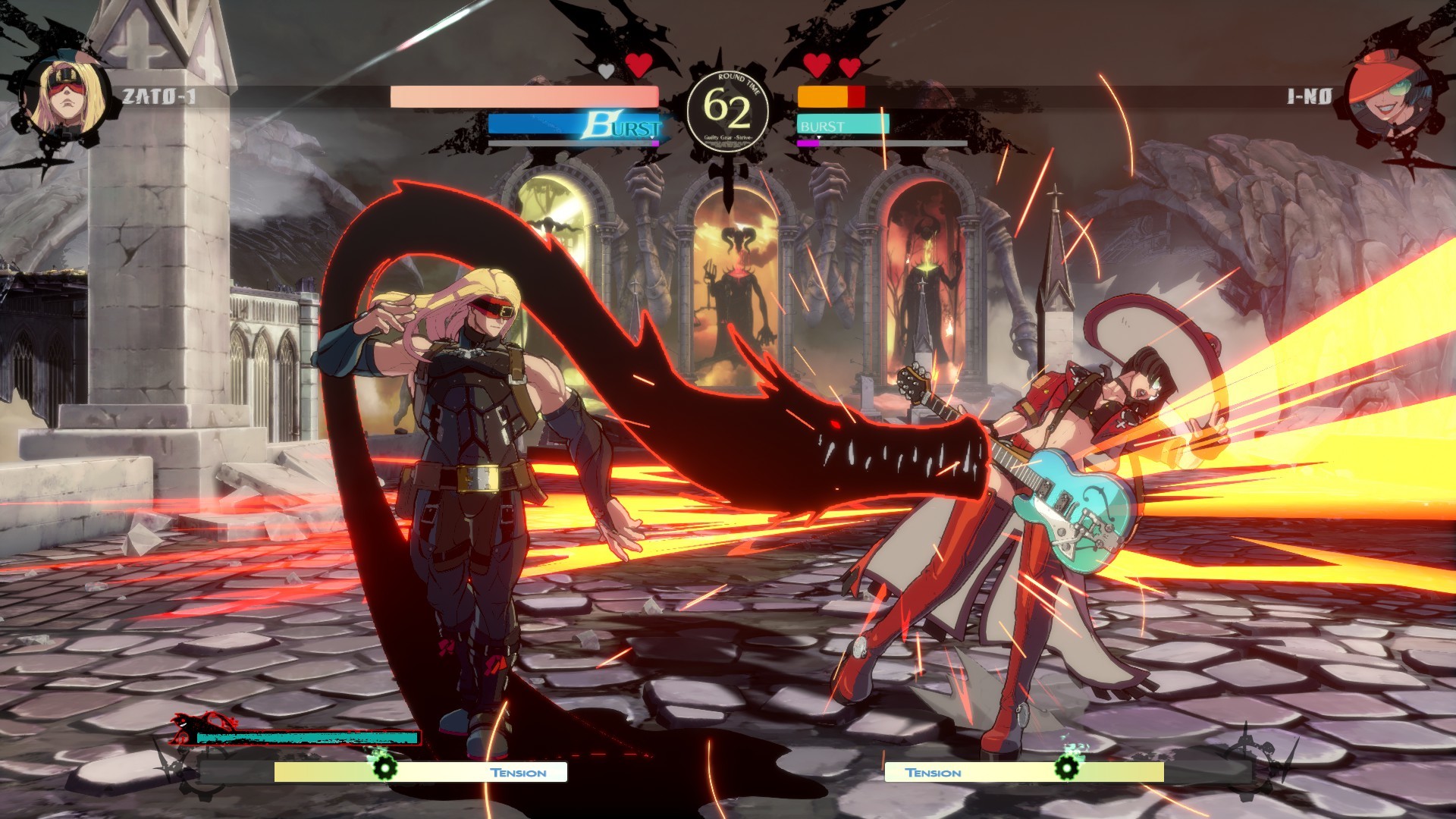 Arc System Works' Guilty Gear Strive is one of my favorite fighting games in years. I love the characters and it plays amazing on all platforms. I was shocked at how well it ran day one on Steam Deck, and I've been dipping in and out of it often on the system over the last few weeks. The online play holds up well out of the box as well in my testing. Guilty Gear Strive is getting a lot of new content this year with cross platform play across PC and PlayStation also being added. It is one of the best looking fighting games ever, and excellent on Steam Deck. I'm surprised that it isn't verified on Steam Deck already given it was used in some promotion for the system by Valve before.
SoulCalibur VI ($59.99)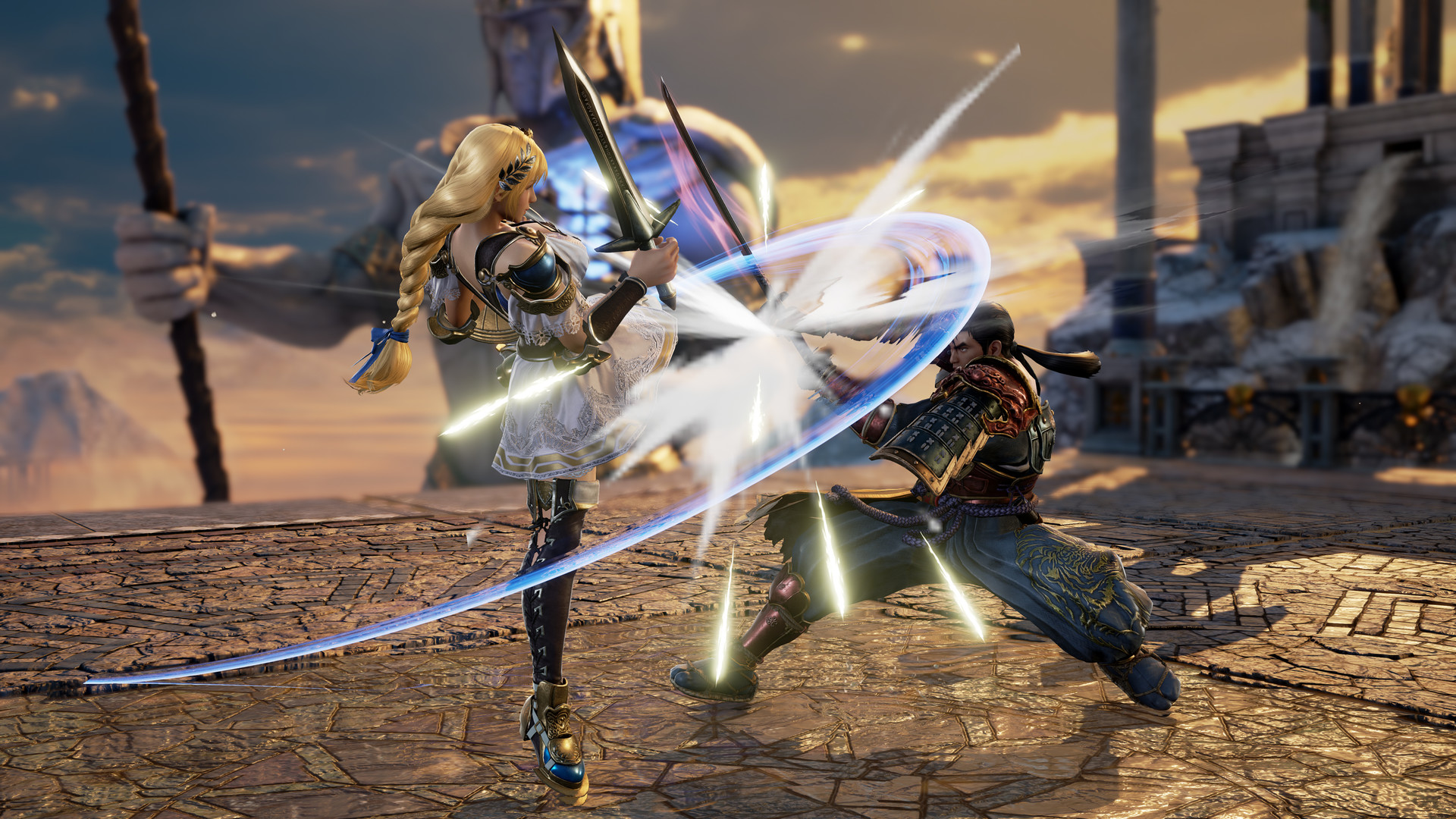 Bandai Namco Entertainment's SoulCalibur VI and its weapon-based fighting combat won me over back on Xbox One and PS4 when I originally played it, but it has been even better experiencing it on more powerful systems. I'm shocked at how well it runs and looks on Steam Deck, and have tested the online and offline play over the last week or so with no issues. This one goes on sale quite often, and I'd recommend grabbing it with the 2B (NieR Automata) DLC when you do get around to buying it because the team did a fantastic job with that DLC in addition to some of the main characters like Ivy. SoulCalibur VI is also not available on any portable system just like Guilty Gear Strive making this a fantastic way to play it on the go.
The King of Fighters XIV Steam Edition ($59.99)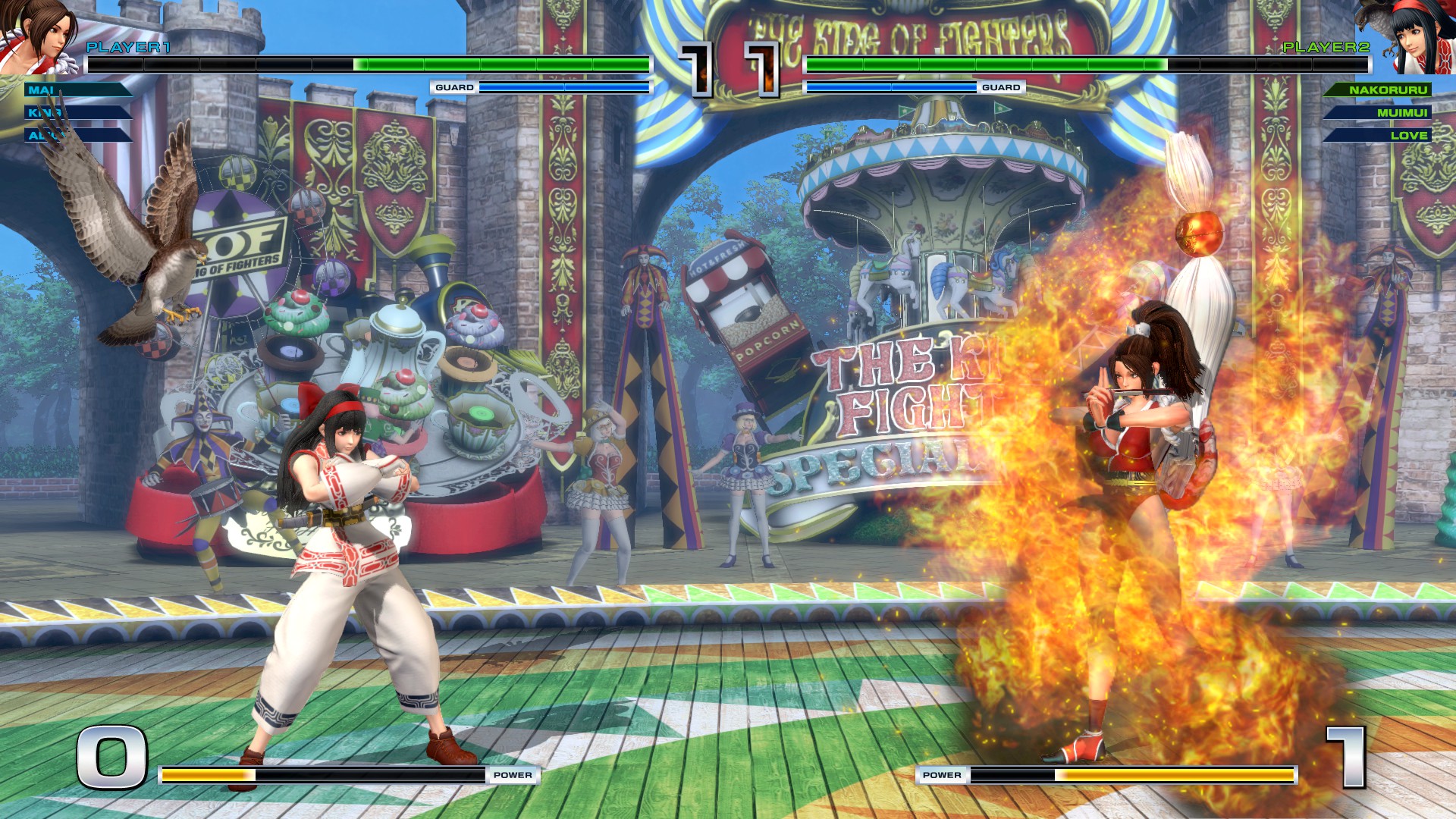 I love The King of Fighters, and The King of Fighters XIV continues to hold a special place in my heart as the first game in the series that I properly spent time with back when it debuted on PS4. The PC versions is excellent on Steam Deck, and the release is only held back by its netcode. It isn't as bad as Samurai Shodown, but noticeably bad compared to modern fighters like Guilty Gear Strive. The King of Fighters XIV Steam Edition is also verified on Steam Deck by Valve. This one usually gets discounted often as well making it worth considering if you've not played a game in the series for a long time. There are many classic entries with better online through updates, but I still enjoy putting time into The King of Fighters XIV on Steam Deck.
Street Fighter V Champion Edition ($29.99)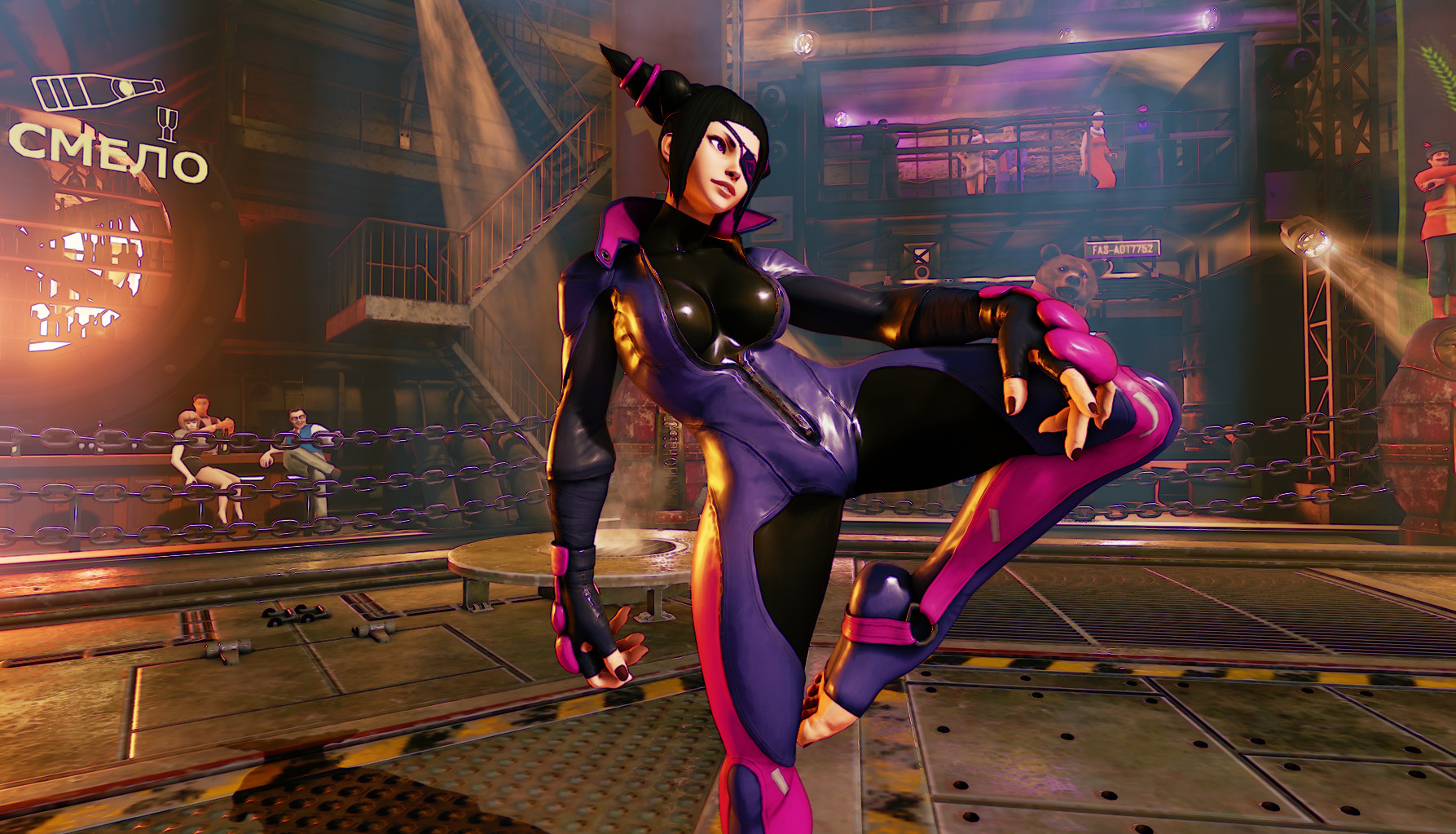 Street Fighter V had a rough launch, but it has been improving a lot with each year since launching. Having played it a lot on PS4 and PC, the PC version on Steam is a lot better, and I'm surprised at how good it plays on Steam Deck. It even loads quicker than when I play it on PS5 through backward compatibility. Street Fighter V Champion Edition has a ton of content out of the box and the game itself is in a very good place now when it comes to its content and online play. I know the online play varies for a lot of people because of the implementation in Street Fighter V Champion Edition, but I've had good experiences so far even against people who live far away. This game is likely never seeing a port to Switch either making the Steam Deck a nice portable way to experience Street Fighter V.
Persona 4 Arena Ultimax ($29.99)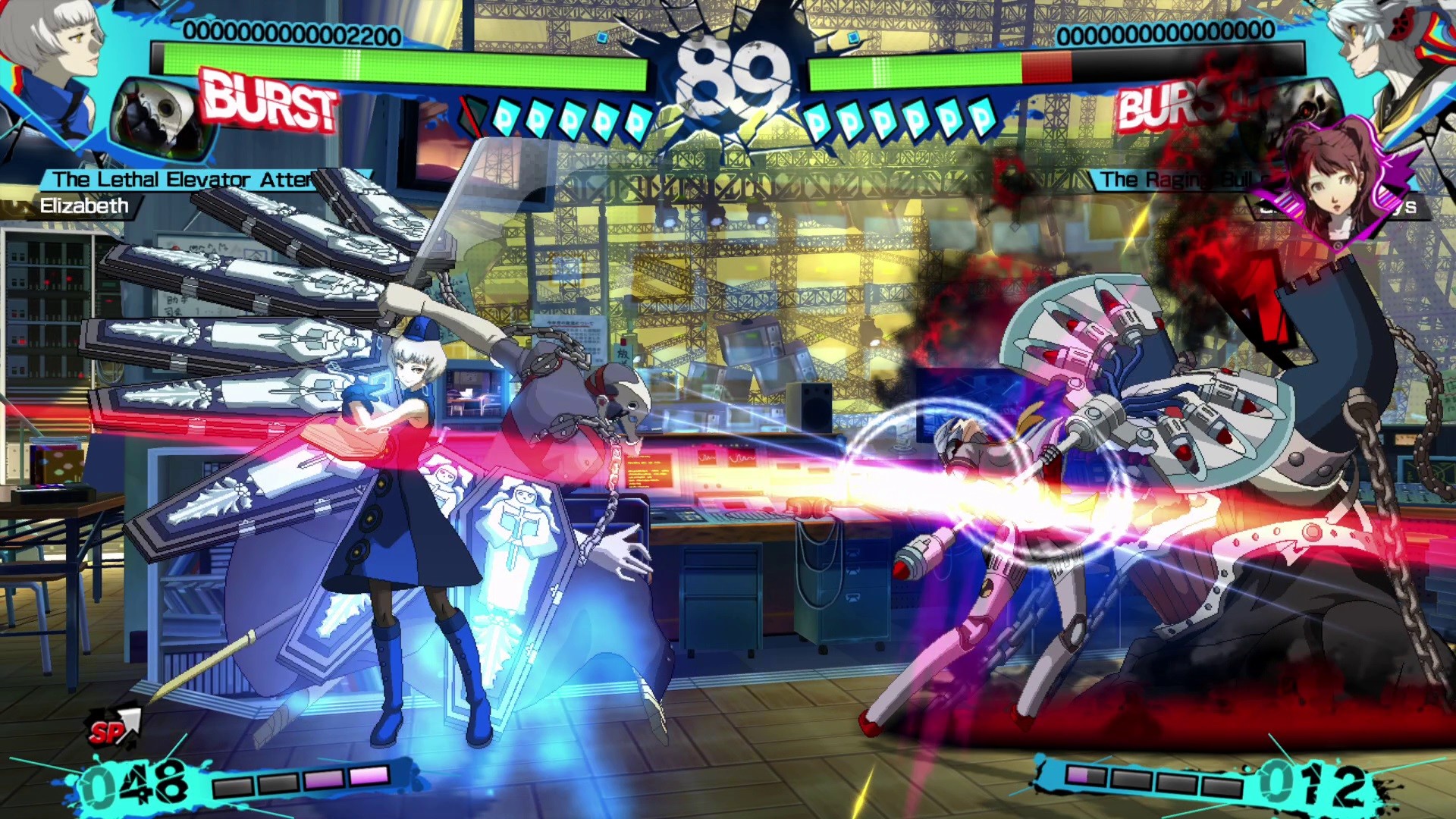 Originally released on PS3 and Xbox 360 years ago, Sega and Arc System Works brought an enhanced version of Persona 4 Arena Ultimax to PS4, Switch, and Steam this year including a balance update that had never been released outside Japan before. The game runs and feels great on Steam Deck as long as you play offline. I've not had a good experience with it online even when playing wired right now. This will likely get better because the developer is patching it with rollback netcode this year. Until then, this is an excellent fighter that is an essential if you like Persona characters and great music.
Granblue Fantasy Versus ($19.99)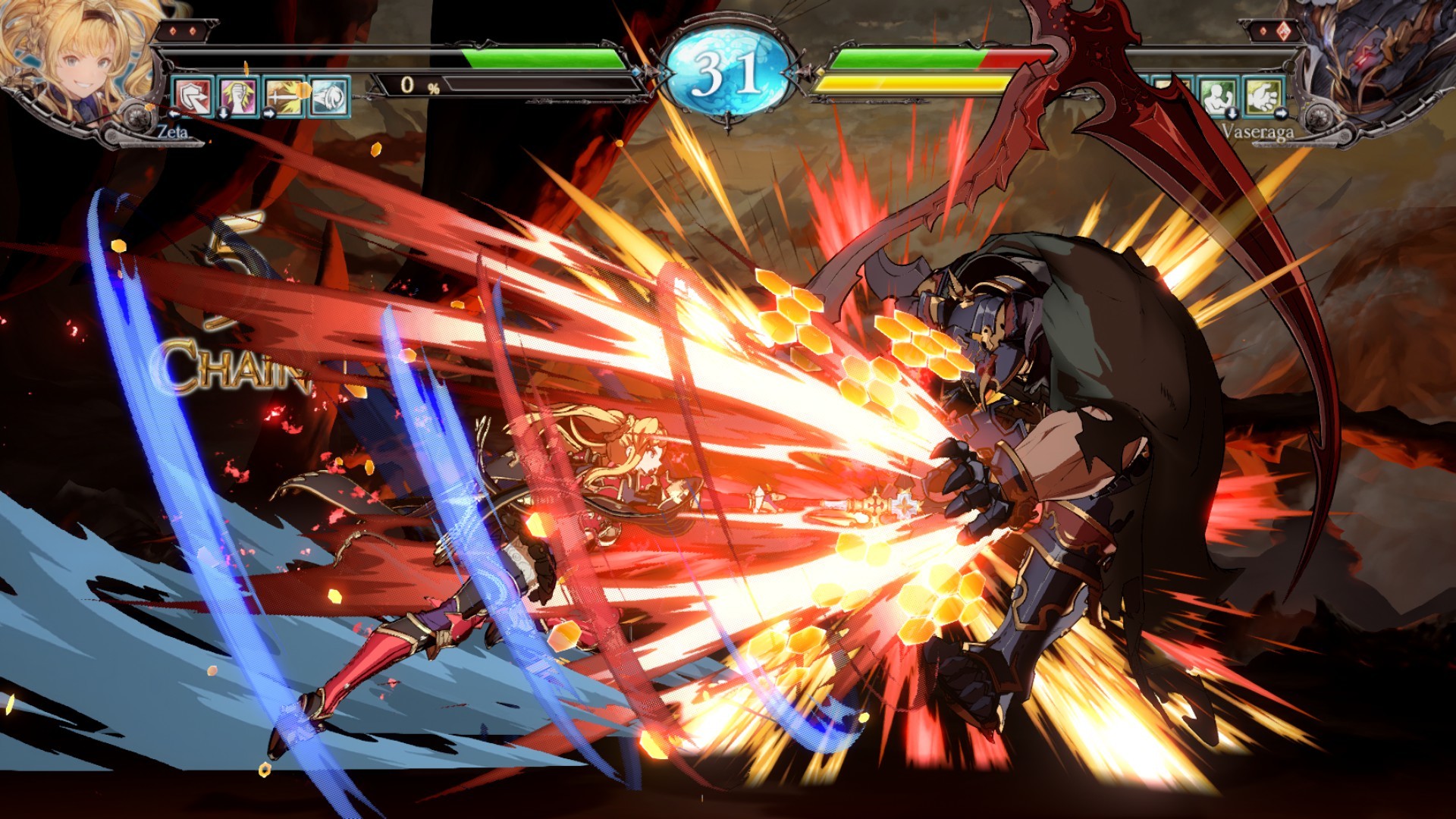 Until Guilty Gear Strive released, Granblue Fantasy Versus was Arc System Works' best-looking fighting game. Even as someone who wasn't into Granblue Fantasy when I played Granblue Fantasy Versus, the game floored me with its story mode and awesome combat. It is only let down by the online experience not being as good as modern rollback fighters. It isn't as bad as say playing Super Smash Bros. Ultimate online, but it isn't an ideal experience. If you've never heard of Granblue Fantasy but think Granblue Fantasy Versus looks cool, I'd recommend getting it. The music, visuals, and brilliant character designs come together really well here.
Mortal Kombat 11 Ultimate ($59.99)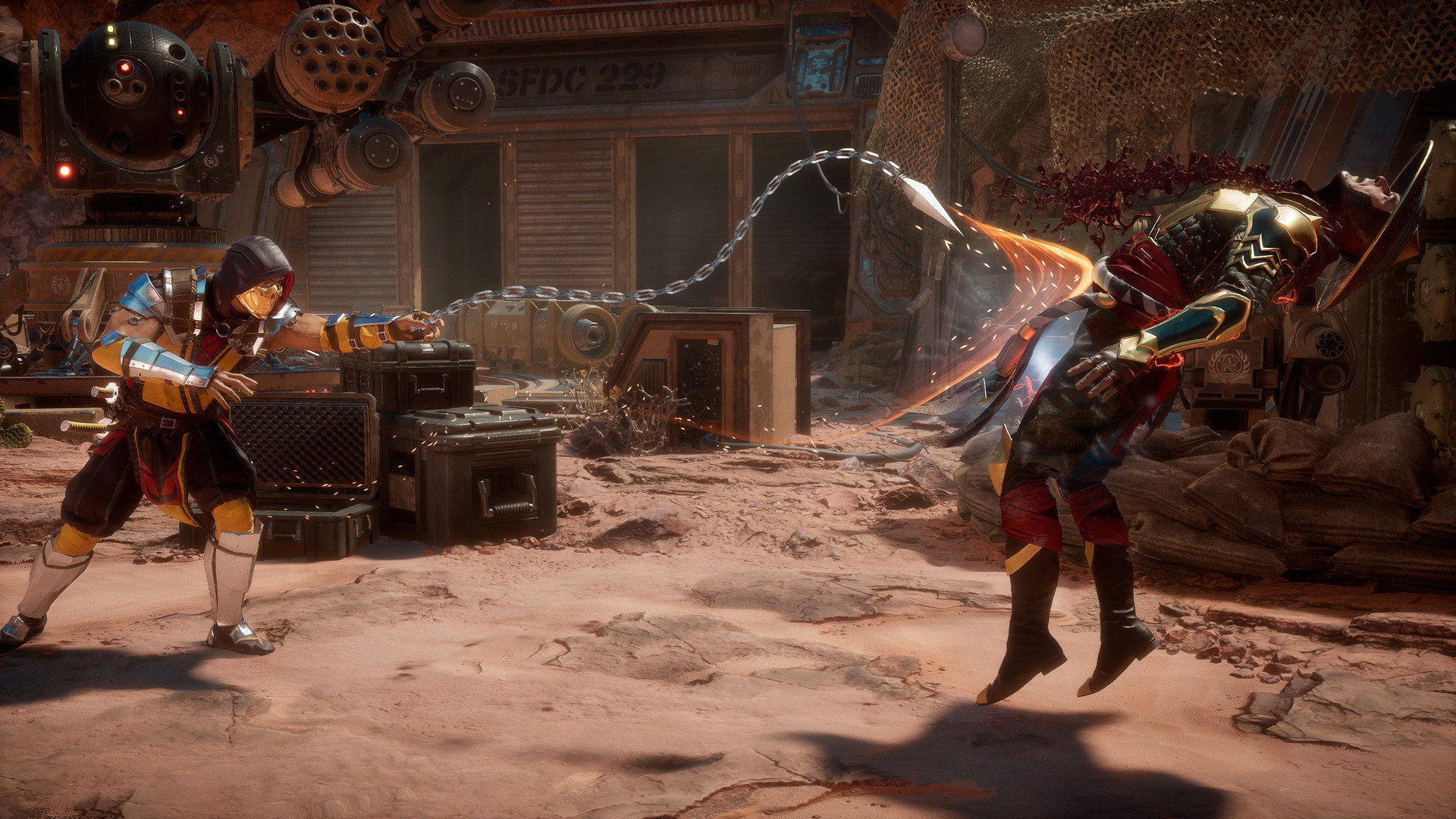 Mortal Kombat 11 is one of the best fighting games in years, and one of the rare ones to excel both in terms of online play and singleplayer content. While the Switch port of it is good for the hardware, it shines on Steam Deck both offline and online. Mortal Kombat 11 Ultimate is the best the series has looked and played online, and I enjoyed it enough to play it on literally every platform including the story a few times. Mortal Kombat 11 Ultimate on Steam Deck isn't officially supported, but it is quite easy to get it to work through Proton GE where online play is without issues.
BlazBlue Cross Tag Battle Special Edition ($49.99)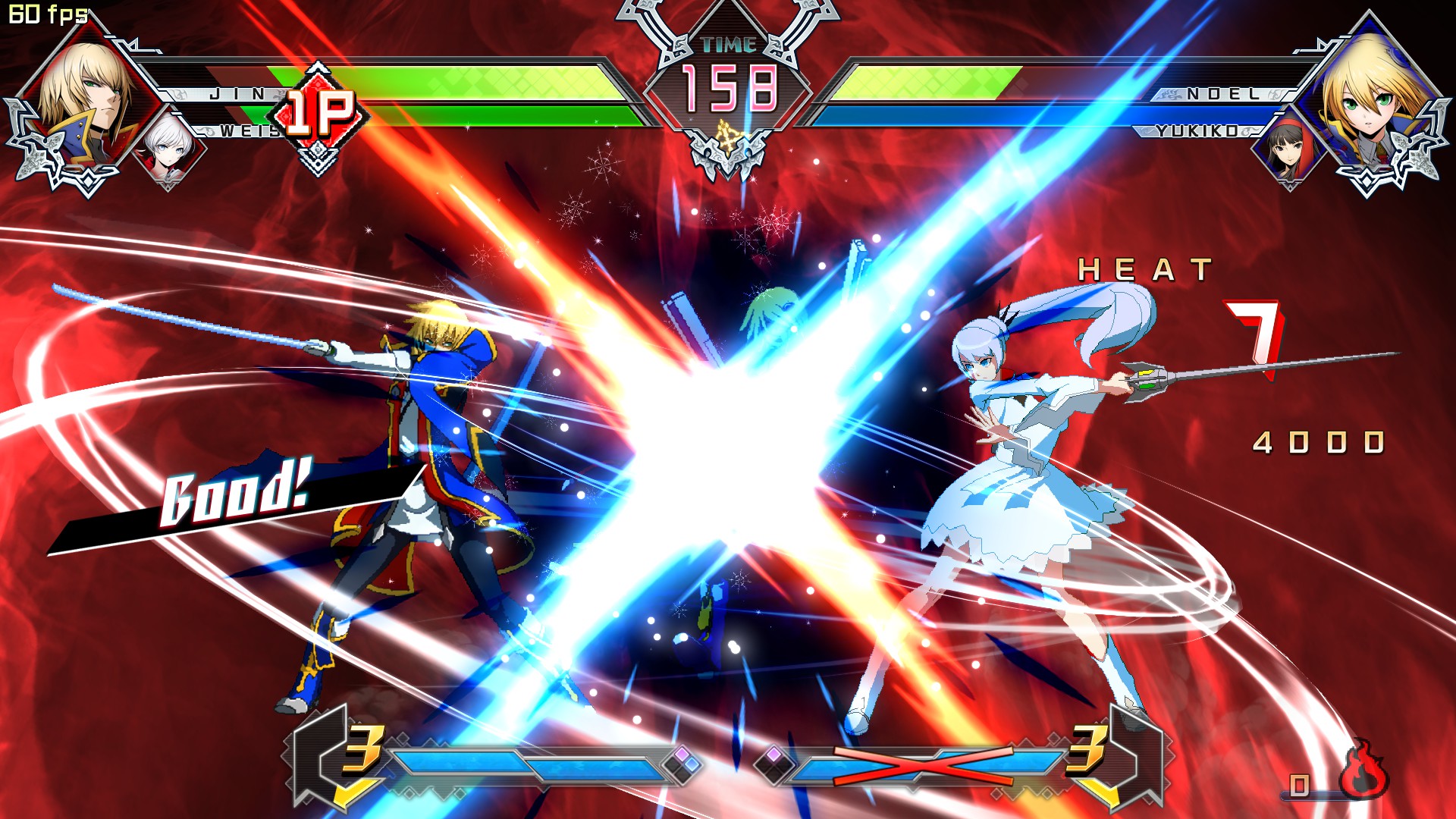 BlazBlue Cross Tag Battle is one of the most fun fighters out there if you enjoy the various franchises that crossed over. This includes BlazBlue, Persona 4 Arena, Under Night, RWBY, Senran Kagura, and more together in an awesome fighting game. BlazBlue Cross Tag Battle is available on PS4, Switch, and PC, but only the PC and PS4 versions of the game were updated to support rollback netcode support for online play. The game is very light and runs on basically anything, so I wasn't surprised to see it work so well on Steam Deck. It looks excellent in handheld mode as well and has a robust story mode for those who enjoy singleplayer content in fighters. If you'd like a more traditional BlazBlue experience, you can also try BlazBlue Central Fiction which is best on PC.
Skullgirls 2nd Encore ($24.99)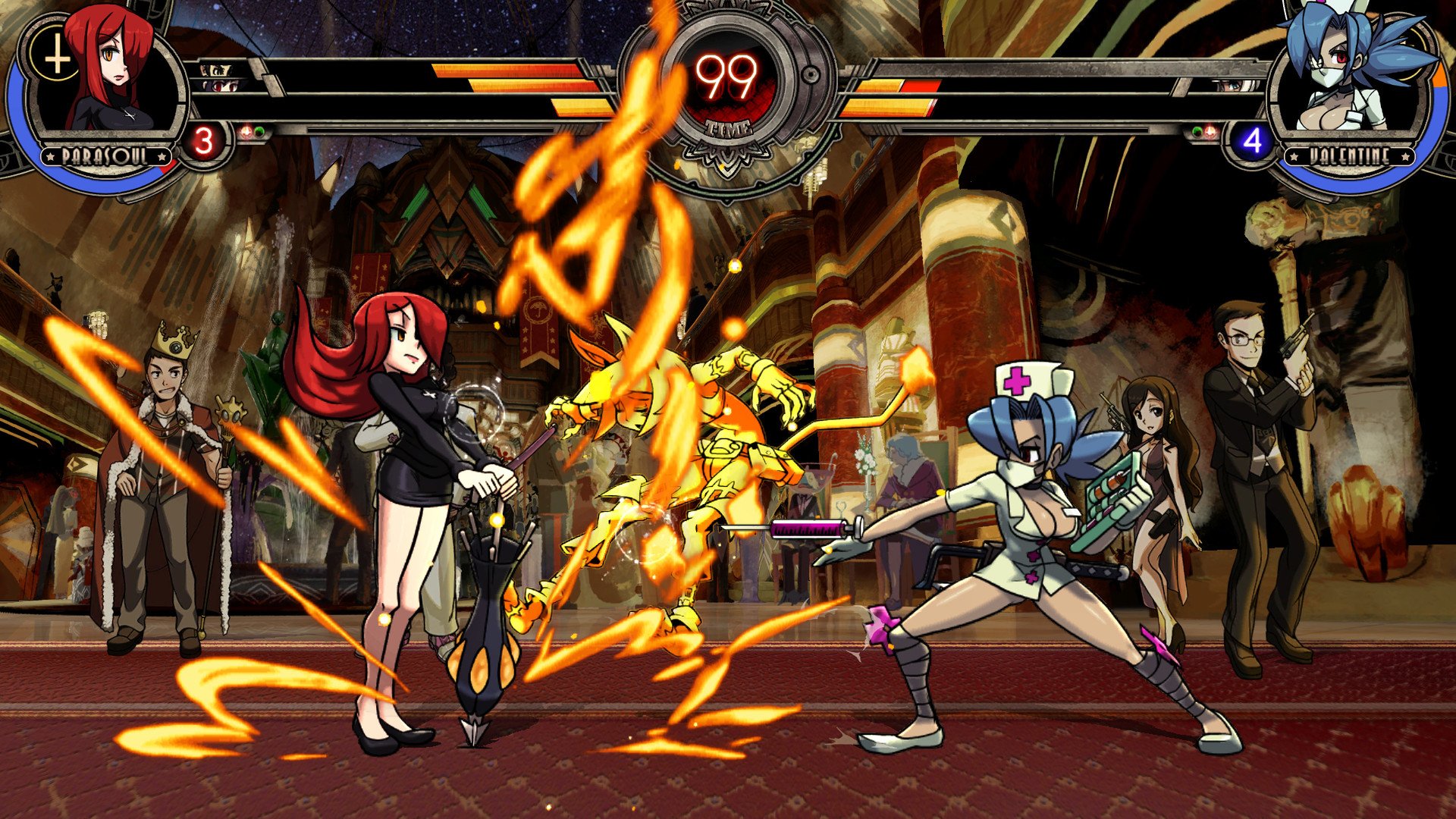 When going through my Steam library a few weeks ago to download various fighters, I completely forgot I owned Skullgirls 2nd Encore for a few years. It's official Steam Deck compatibility status is unknown, but I played the fast-faced 2D fighter with no issues today on the newest version of SteamOS. The online worked great against a friend on the other side of the world, and it ran and looked superb. With the Vita version not being supported anymore and the Switch version not having all content in right now, Skullgirls 2nd Encore is amazing on Steam Deck. I can't wait for more of the DLC to release this year. It is a super-polished fighter right now that is a joy to play on Steam Deck.
Them's Fightin' Herds ($14.99)
Them's Fightin' Herds is a 2D fighter with fluid gameplay and great visuals, but one that is held back by its small roster. I've owned this on Steam for a while now, and never got around to it until checking it out on Steam Deck when the team announced console versions and new content. Them's Fightin' Herds is officially verified on Steam Deck by Valve and it runs perfectly both online and offline. The multiplayer worked without issues, it has an excellent tutorial, and has a lot of potential with the console versions and crossplay coming this year.
Bonus games
Classic SNK Fighters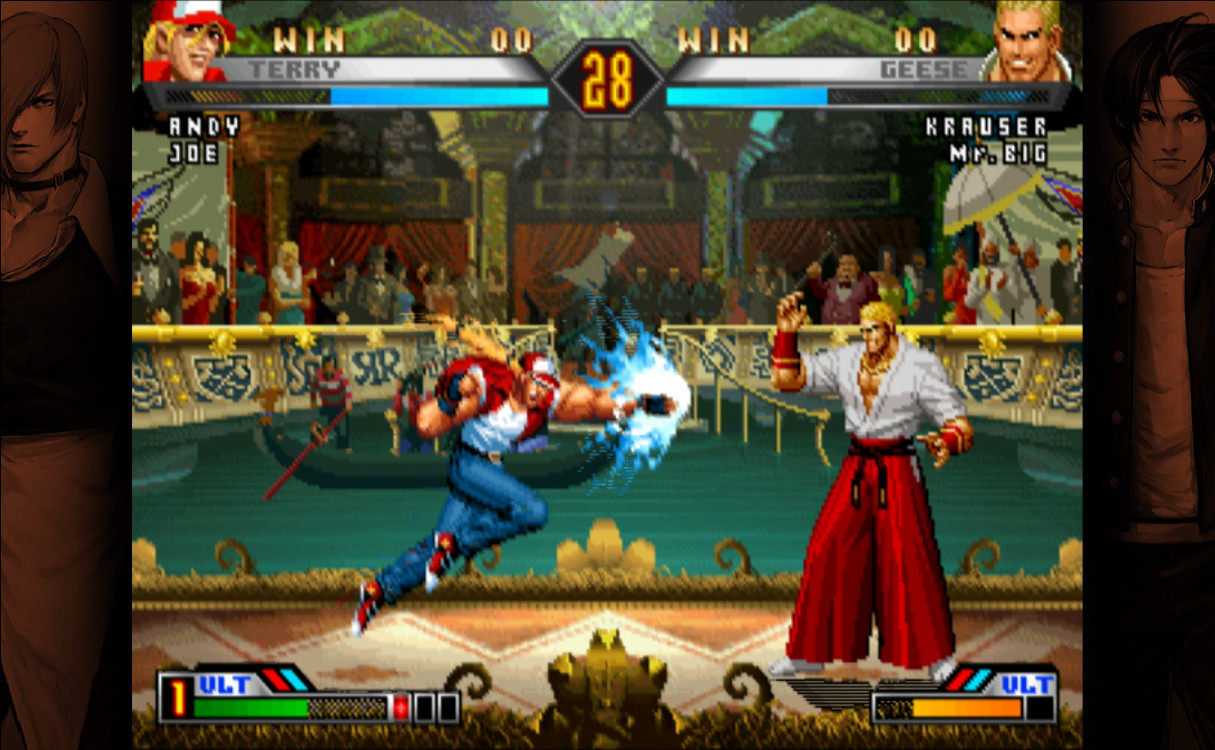 The King of Fighters 98 Ultimate Match Final Edition and The King of Fighters 2002 Unlimited Match on PC are fantastic versions of classic games. The PC versions are the best way to play these games, and the new online updates that they received over the years make them essential for fighting game fans. If you already own and play The King of Fighters XIV on Steam, it is worth grabbing these because they play flawlessly online and are excellent fighting games. Garou: Mark of the Wolves is a weird one because it ran fine for me initially, but refused to boot up ever since unless I used an older version of Proton on Steam Deck through compatibility. The weird thing is it works without issues for a friend of mine, but another has the same problems I do.
Mortal Kombat Komplete Edition / MK9 (NA)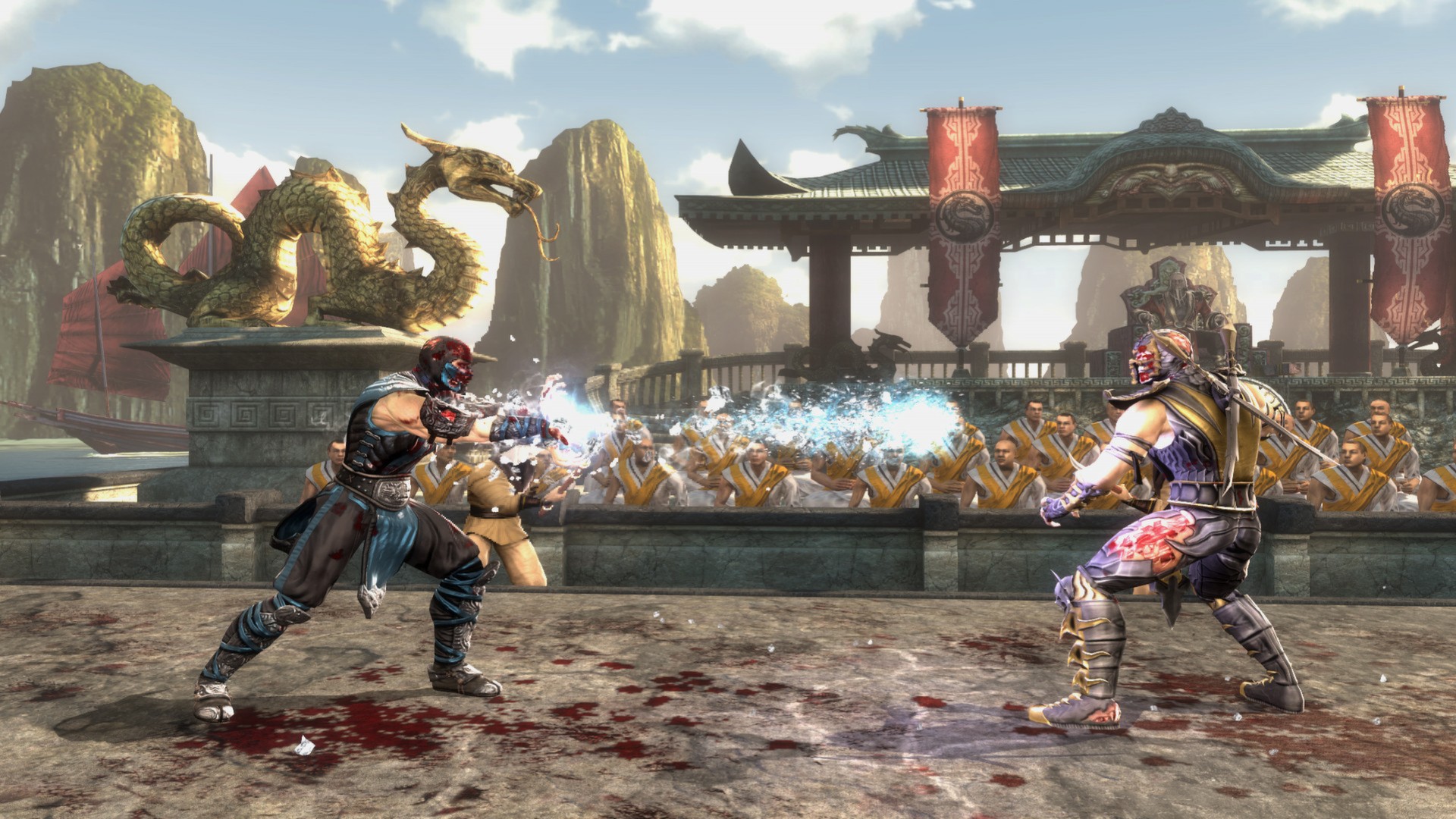 Mortal Kombat Komplete Edition is sadly not available to purchase anymore, but it is verified by Valve for Steam Deck and superb to play on the handheld, after some tweaking. I'm not sure how Valve verified this, because it doesn't work out of the box and requires using Proton 6.3-8 to function in my testing. Once you get it to work, it runs and looks like a dream. I've adored playing this on Xbox 360 back in the day, and it is great to have a fully functional version with no cutbacks on a handheld. If you own this from when it was available to buy, it is an awesome Mortal Kombat game that is worth playing on Steam Deck. I'm glad I bought it when I could, and it makes me regret not buying the action game Transformers Devastation before it was delisted.
As with my JRPG list, I had a few more games I wanted to feature, but they either don't run properly, or gave me a lot of trouble. I also limited some of these to a single specific entry in a franchise if said entry runs better on Steam Deck. Hopefully this helps you find a great fighting game on Steam for your Steam Deck. I'm still going to play the few I haven't been able to test on Steam Deck yet like The King of Fighters XV in the future. You could always buy any of them on Steam and refund them if you aren't a fan of the games or how they run thanks to Steam's refund policy. What do you think? Do you have any fighting games you'd like to add to this list? Feel free to comment below with your favorite fighters on Steam that you've been playing on Steam Deck or any you have in mind for when you get your Deck.